earn up to $500 when you refer your friends!* Get Started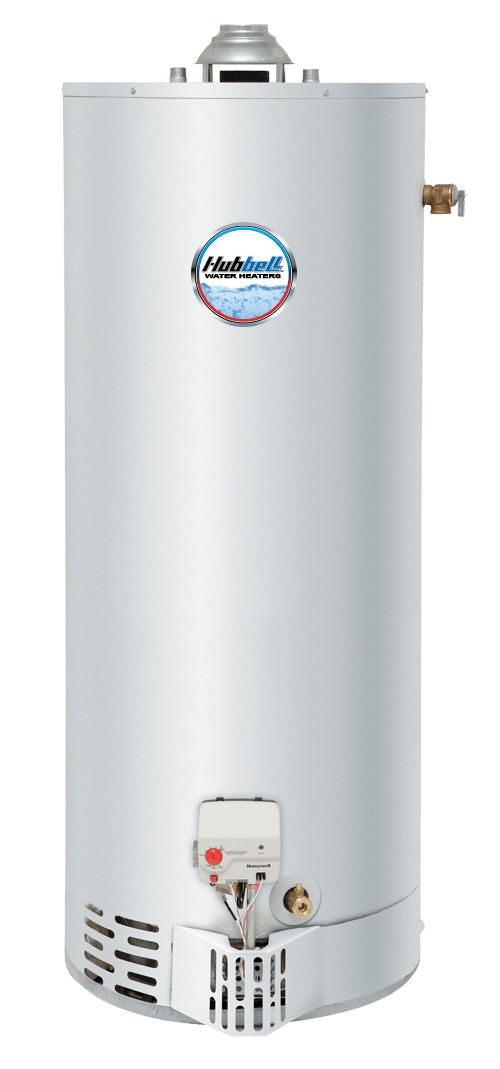 An Affordable Gas Water Heater Rental Program
If you want an affordable and reliable water heater without the hassle of owning one, look no further than the Hubbell Rental Program! With our rental program, we take care of the hard part so you are able to enjoy consistent, reliable hot water every day. For under $20 a month you can have peace of mind and enjoy hot water when you need it!
Our gas water heaters are built with high quality materials and are designed to provide you hot water for any application.
Features
Highly efficient with limited standby heat loss
Worry-free, reliable hot water
Available in different gallon sizes
Maintenance-free
What Size Tank Do You Need?
Tank Size
Tank Diameter
Tank Height
Family Size
Auto Pay*
40 Gallon
20"
58"
1-3 adults
$17.95
50 Gallon
25"
52"
4-5 adults
$19.95
75 Gallon
26"
63"
5-7 adults
$31.95
*Monthly fee does not include 6.35% Connecticut Sales Tax
Note: Gas Power Vent Water Heater available at an additional monthly rate. Contact Hubbell for Details 203-380-3321.
If you are interested in renting one of our water heaters, the process is easy! Just fill out your information below and our Program Coordinator will be in contact with you within 48 hours (two business days) of your submittal.
In case of power outage or gas leak, please contact your local utility or call 9-1-1 immediately.