earn up to $500 when you refer your friends!* Get Started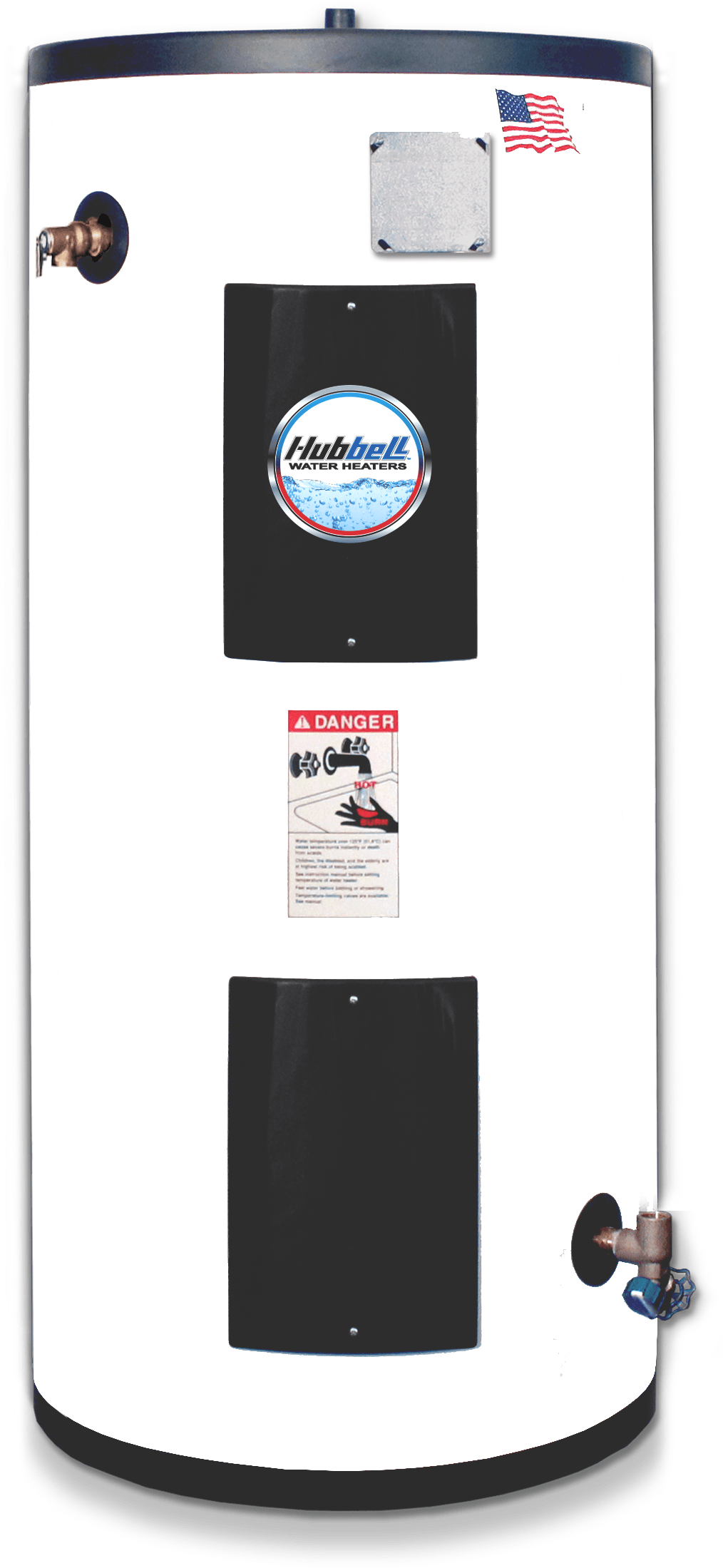 A Reliable Water Heater Rental Program
Since the 1920s, Hubbell has been manufacturing dependable and long-lasting Hydrastone cement lined water heaters. With decades of experience in the water heating industry, you can be rest assured that you will have a reliable water heater which provides consistent, worry-free hot water, through our water heater rental program.
Many people turn to leasing instead of owning a water heater because of the convenience, trouble-free service, and reduced maintenance costs. And now, it's easier than ever to find a solution to your hot water needs and enjoy the peace of mind that comes with renting a brand new Hubbell water heater.
Hubbell Rental Program Documents

Electronic Temperature Control Manual

Troubleshooting Electric Water Heaters
What Size Tank Do You Need?
Tank Size
Tank Diameter
Tank Height
Family Size
Auto Pay*
50 Gallon
25"
52"
1-3 Adults
$16.99
55 Gallon
26"
51"
2-4 Adults
$18.99
80 Gallon
28"
59"
4-5 adults
$18.99
120 Gallon
30"
70"
5-7 adults
$22.99
*Monthly fee does not include

6.35

% Connecticut Sales Tax
In case of power outage or gas leak, please contact your local utility or call 9-1-1 immediately.
Click to zoom in on the Territory Map. We cover all areas in blue. If you are located in the area highlighted in yellow please contact UI about their rental program. All surrounding areas please contact us at 203-380-3321.